Do you know what is so significant about the 31st of October? No, I am not thinking about 'Halloween', but rather the anniversary of the official start of the Reformation. Five hundred and one years ago, on the 31st October 1517, [[[Martin Luther]]] posted his "95 Theses" on the door of the Castle Church in Wittenberg, Germany, which sparked the Reformation and gave birth to the Protestant Church.
Reformation Day commemorates what was perhaps the greatest move of God's Spirit since the days of the Apostles. But what is the significance of Reformation Day?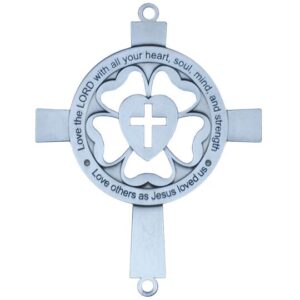 Let's go back in time…
If you lived next door to the castle church in Wittenberg, Germany on that fateful day, would you have heard the sound of a hammer striking the door and written it off as a craftsman making a repair? Could you have ever imagined that the blows of the hammer would soon be heard around the world and lead ultimately to the greatest transformation of Western society since the apostles first preached the Gospel throughout the Roman empire?
Martin Luther's nailing of his ninety-five theses to the church door on October 31, 1517, provoked a debate that culminated finally in what we now call the Protestant Reformation.
Celebrating Reformation Day
The holiday is a significant one for both Lutheran and Calvinist Churches, although other Protestant communities also tend to commemorate the day. The Roman Catholic Church recognized it only recently, and often sends its official representatives in ecumenical spirit to various commemoration events held by Protestants. It is lawfully and officially recognized in some states of Germany and sovereign countries of Slovenia and Chile. In addition, countries like Switzerland and Austria provide specifics in laws pertaining to Protestant churches, while not officially proclaiming it a nationwide holiday.
Celebrating the holiday with your family or church is a great way to learn about the history of the protestant faith.
Reformation Day Activities
Here's a collection of ideas for celebrating Reformation Day with your family, home school group or church:
Sing "A Mighty Fortress is Our God" by Martin Luther. This hymn is based on Psalm 46. Here are three versions: Hip Hop style, a rousing choir anthem, worship-style by Matt Boswell.
Have a snack of gummy "worms" to celebrate the Diet of Worms (pronounced Verms). The Diet of Worms was a trial (called a Diet) before church leaders in Worms, Germany.
Nail (or rather, tape) the 95 Theses to a door or a piece of wood.
Memorize the 5 Solas.
Make a lavender sachet to ward off the Bubonic Plague.
Learn about Martin Luther's seal, [[[Luther's Rose]]]. Print and color this seal.
Use this tutorial to make a tissue paper stained glass, which was common during this time period.
Write with a quill and ink as Luther would have written.
Home schoolers might like to put together a Reformation Unit Study Lapbook.
Churches can host "A Night of Reformation"
Some fun party favors might include:
How do you celebrate Reformation Day? We'd love to hear from you below.