Distinctive Creations for the Christian Community
Terra Sancta Guild offers Christian and inspirational gifts at reasonable prices. Crosses and lapel pins for Ministers of Liturgy, religious medals and recognition awards, as well as personal crosses and inspirational home decor. Need a one-of-a-kind gift or a personalized engraving? We can help with that too! When Reliability Is Key, Place Your Order With TSG.
Monthly Specials
Each month we offer specials for our loyal customers. Come back each month for our newest monthly specials.
More Savings
View Our Catalog
Custom Designs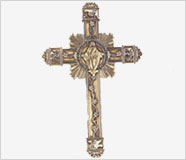 Custom Engraving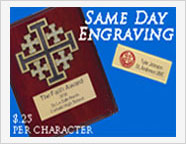 Become An Affiliate